3 REASONS WHY FRENCH PRESS
MAKES THE BEST COFFEE IN THE WORLD
You taste all the flavors
Complete saturation of the coffee and oils
Drink the coffee the way it is meant
SHOP FRENCH PRESS
HERE'S WHAT IT'S LIKE TO SHOP WITH US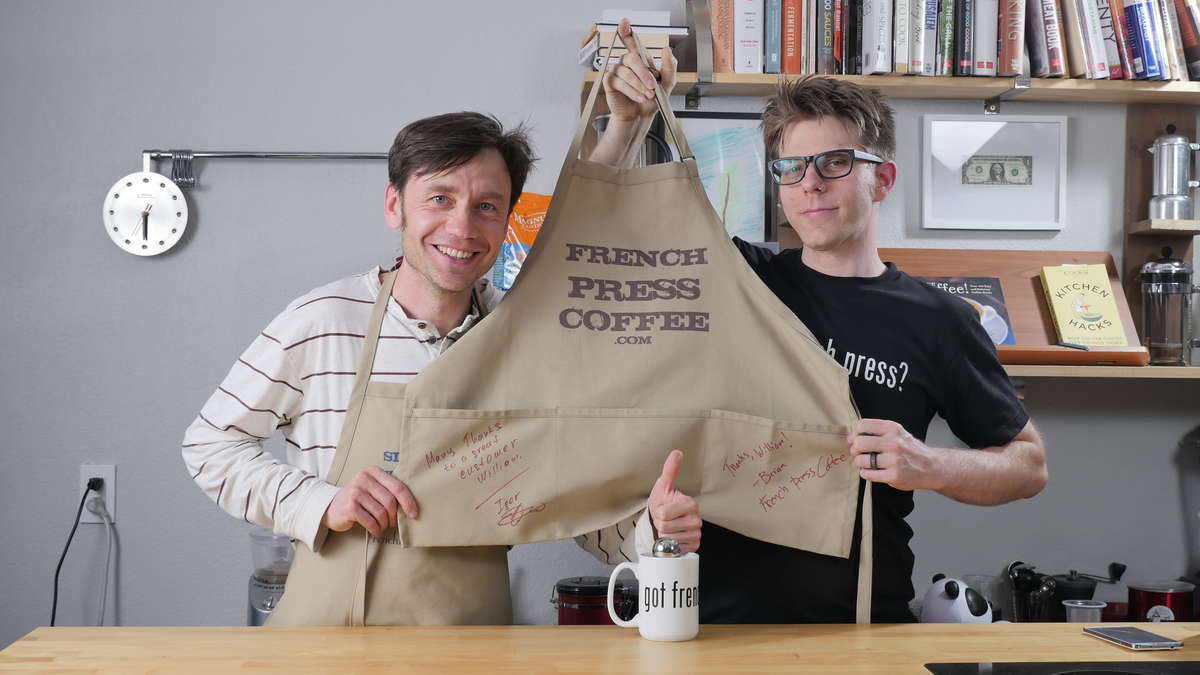 NEW ARRIVALS AND FRENCH PRESS COFFEE TRENDS FOR THE SEASON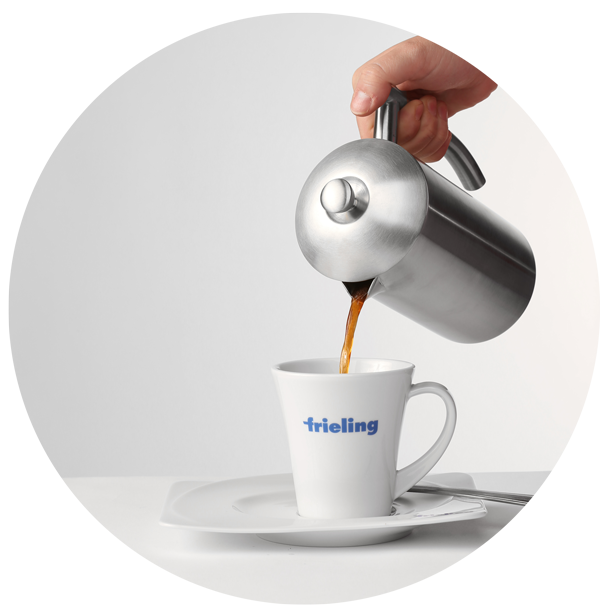 FRIELING USA DOUBLE WALL STAINLESS STEEL FRENCH PRESS COFFEE MAKER
ZERO COFFEE GROUND BREWING: The Frieling difference uses a patented two-stage filtration system with a pre-filter and an Italian superfine mesh and a sturdy metal wire in the coil to firmly plunge large sediment out of your chosen beverages.
BUILT TO LAST: The durable 18/10 stainless steel of the French Press and stainless steel plunger are designed to last. The entire device is also BPA free and can be easily fixed with replacement parts if needed.
HEAT AND COLD RETENTION: Thanks to its double-walled insulation, the system keeps hot beverages hotter four times longer than traditional glass. While it is perfect for brewing up warm coffee and tea beverages, the pitcher is also great for serving cold drinks like water, milk, iced tea, juice, or iced coffee.
QUICK BREWING TIME: The steel French Press coffee maker is extremely efficient at brewing warm beverages. Simply fill the press with ground coffee or tea leaves and hot water, place the lid and plunger on top and steep it for four minutes before plunging. Your drink is ready to serve within mere minutes.
ELEGANT LOOK: It not only looks great on the outside with its stylish mirrored finish but the French Press' no-drip spout delivers a smooth pour without spilling and ruining your linens.
View NEW ARRIVALS
Join the millions of people who have discovered the great taste of French Press Coffee
HOW TO BREW KICKASS FRENCH PRESS COFFEE
Here are few Tips for making delicious French Press Coffee at home.
Grind the Coffee Beans Right Before Brewing (coarse grind)
Start with 7 grams of ground coffee per 4 oz. of water and go from there
Use the Right Water Temperature (from 195 to 205 degrees Fahrenheit)
Brew for 4 Minutes (for less bitter coffee, brew for 3 minutes)
Enjoy (don't forget to Clean Your Coffee Press :) )
Shop GADGETS for French Press
A French press, also known as a cafetière, сafetière à piston, Cafeteria, press pot, coffee press, or coffee plunger, is a coffee brewing device patented by Italian designer Attilio Calimani in 1929.
From Wikipedia, the free encyclopedia
Our Partners

French Press coffee without the grit

Compact, durable and lightweight

Make any kitchen appear more inviting