Coffee Sweepstakes & Giveaways
Here at FrenchPressCoffee.com we hold Coffee Sweepstakes & Coffee Giveaways for all kinds of amazing coffee prizes, from French Press Coffee Maker to Coffee Gear to Coffee Beans. Enter today to Win amazing Coffee Gear Sweepstakes! No purchase necessary.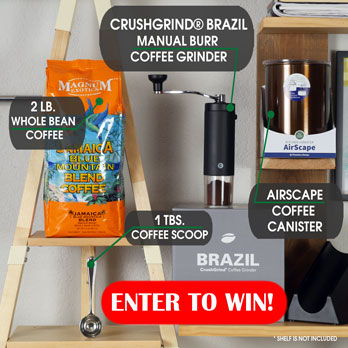 Enter To Win The "Got Coffee Grinder? Ultimate Kit" Giveaway!
Got Coffee Grinder? - Ultimate Kit Includes:
TOP 6 FRENCH PRESS COFFEE MAKERS