Fellow Prismo - Filter Attachment for AeroPress Coffee Maker
Fellow Prismo - Filter Attachment for AeroPress Coffee Maker
WHY SHOP WITH US at FRENCHPRESSCOFFEE.com
FREE FRENCH PRESS INSURANCE (EXCLUSIVE)
IF YOUR FRENCH PRESS IS BROKEN, WE'LL GIVE YOU 50% STORE CREDIT


FREE 1 YEAR FRENCH PRESS INSURANCE* AGAINST ACCIDENTAL BREAK
FREE* U.S. SHIPPING ON ORDERS $35+, FREE RETURNS
NO HASSLE 45 DAYS RETURNS, NO SALES TAX*
PRICE MATCH & 100% SATISFACTION GUARANTEED
100% U.S. Based Customer Service. Contact us.
WORLDWIDE SHIPPING
Works as advertised and arrived fast!
This site was the only site that could send me the product fast and at a fair price--Amazon's listing was for almost double the cost. The site was easy to use and the post-purchase communication was excellent. The product works as described--really produces a fine cup of "espresso". The metal screen does a great job and come out almost clean. It is a worthy addition to the Aeropress if you are java-phile...
Dear Larry! Thank you for your feedback. We are appreciate it very much. All the best, FrenchPressCoffee.com
Fellow prismo
Appears to be made well made. I just started experimenting with it. I will have to get back to you after a couple of weeks of using it
Hello Darwin! Thank you for your feedback. We are appreciate it. All the best, FrenchPressCoffee.com.
Fellows Prismo Attachment for AeroPress
Excellent device enabling the AeroPress to prevent any leaks and smooth pressing, Thank you
Hello John! Thank you for your feedback, we are appreciate it. Enjoy your coffee, FrenchPressCoffee.com
Prismo
Ainda não usei. Mas a encomenda chegou rápida e em perfeitas condições, a French Press Coffee está de parabéns!
Fellow Prismo
Glad to have this alternative to disposable paper filters. Order was processed quickly and received in excellent condition.
The AeroPress coffee brewer is loved by coffee fans around the world for its delicious coffee brews, ease of use, and flexible portability.
Yet to add to its capabilities in being able to brew up a tasty cup of espresso Fellow has created the Prismo to create espresso-style shots with the AeroPress.
Fellow Prismo Attachment for AeroPress Coffee Maker with Reusable Filter (best for Espresso-Style Coffee, No-Drip Immersion, and Cold Brew)
The Prismo allows for an espresso-style shot that is slightly lower than a traditional espresso shot. This lower temperature helps draw out the chocolatey flavors and full-bodied profile of your coffee, especially in terms of medium or dark roasted grinds, or it can be used to brew a full cup of coffee for lighter single origin roasts.
The Prismo coffee attachment replaces the original plastic basket of the AeroPress with a pressure activated valve. The valve allows for increased pressure buildup in the AeroPress, making it a breeze to produce shots with that unmistakable crema of a traditional espresso shot. The Prismo accomplishes this through its innovative technology which requires the valve to take more pressure from the user before opening up to release the coffee, much like the pressurized baskets used in traditional espresso machines.
The Prismo by Fellow comes in two parts, the plastic basket replacement and the built-in 70-micron filter. The attachment allows for the build-up of pressure while it creates a no-drip seal for a full immersion brew. The reusable 70-micron filter stops and hold sludge and keeps it from seeping into your cup while also eliminating the need for paper filters.
The Prismo is made from a durable polypropylene with a silicone valve and is compatible only with the AeroPress Coffee Maker. An integrated gasket prevents your brew from leaking over the sides and its small aperture fits over an espresso shot glass for easy pouring.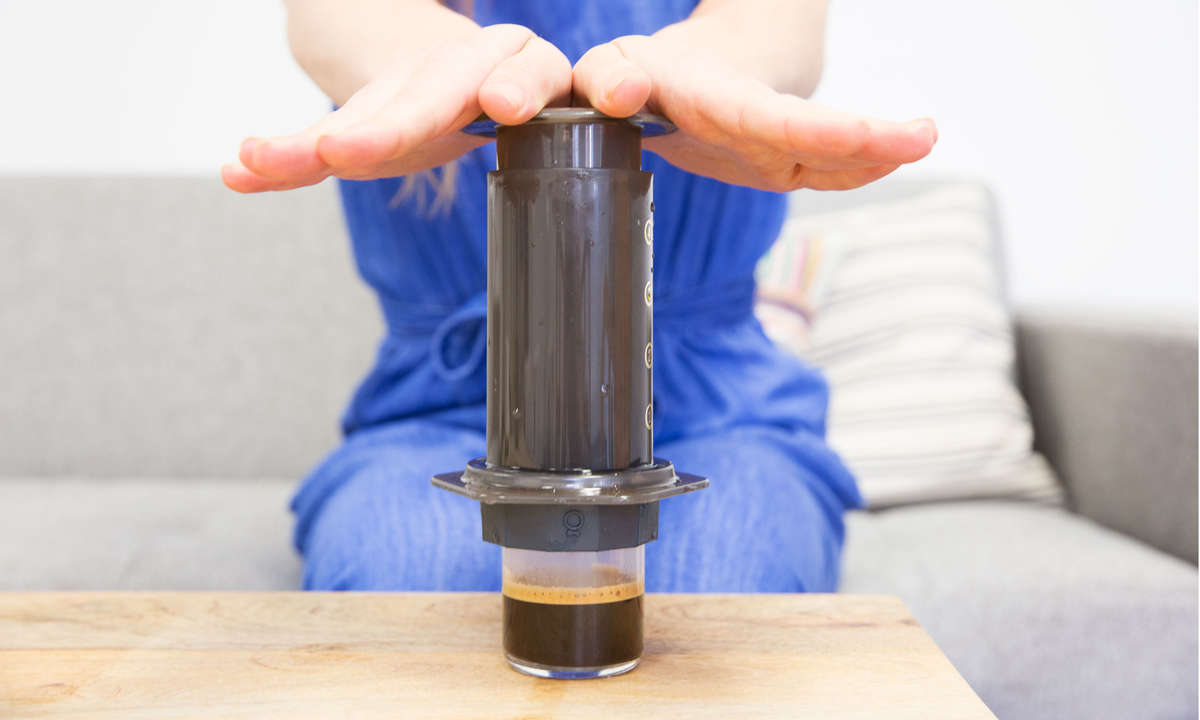 PRESSURE ACTIVATED VALVE:
The Prismo's pressure activated valve creates increased pressure build-up in the AeroPress, allowing it to take on more pressure from the user before opening up to release the coffee. The innovative approach allows it to brew espresso-style coffee.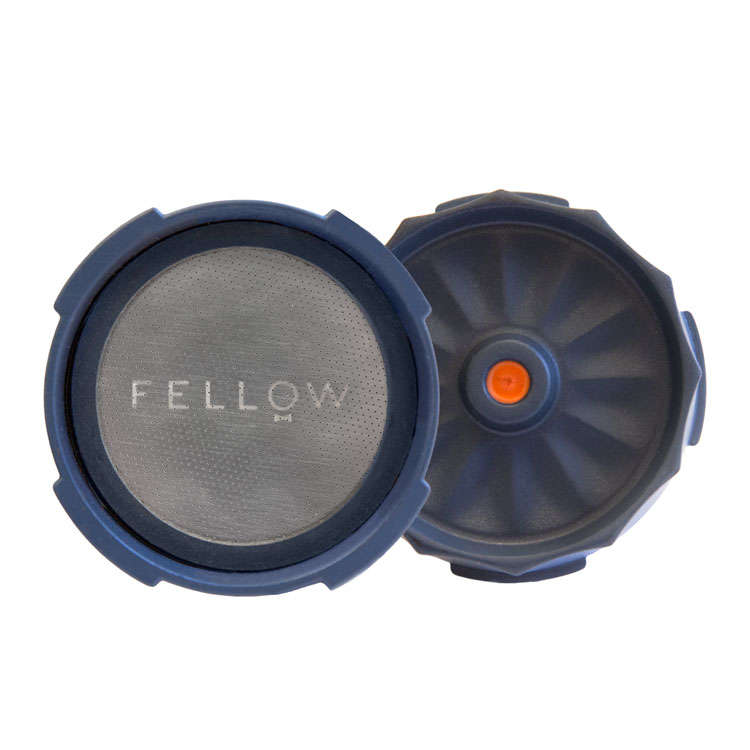 BUILT TO LAST WITH A REUSABLE FILTER:
The Prismo's reusable 70-micron filter keeps sludge and sediment away from your optimally brewed coffee while eliminating the need for any paper filters. The filter will last for brew after brew unlike paper filters that need to be thrown away after each use.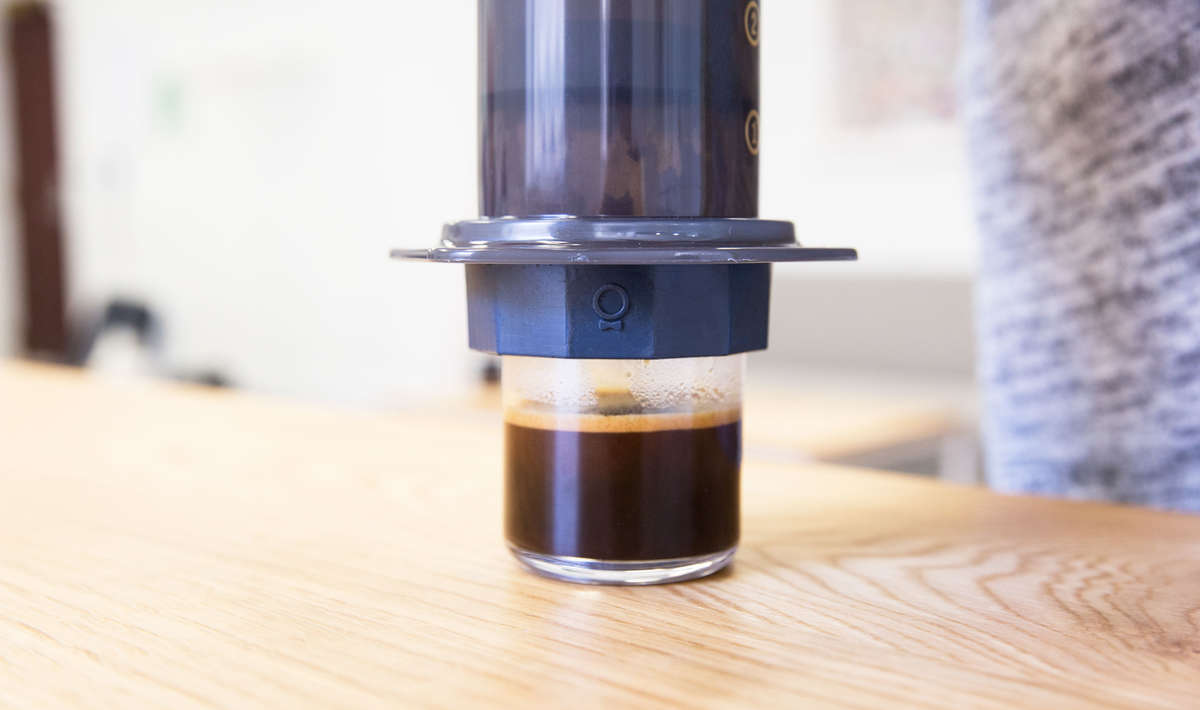 TURN YOUR AEROPRESS INTO AN ESPRESSO STYLE COFFEE MAKER:
The Prismo is compatible only with
AeroPress Coffee Makers
to help you produce espresso-style shots of chocolately, full-bodied coffee.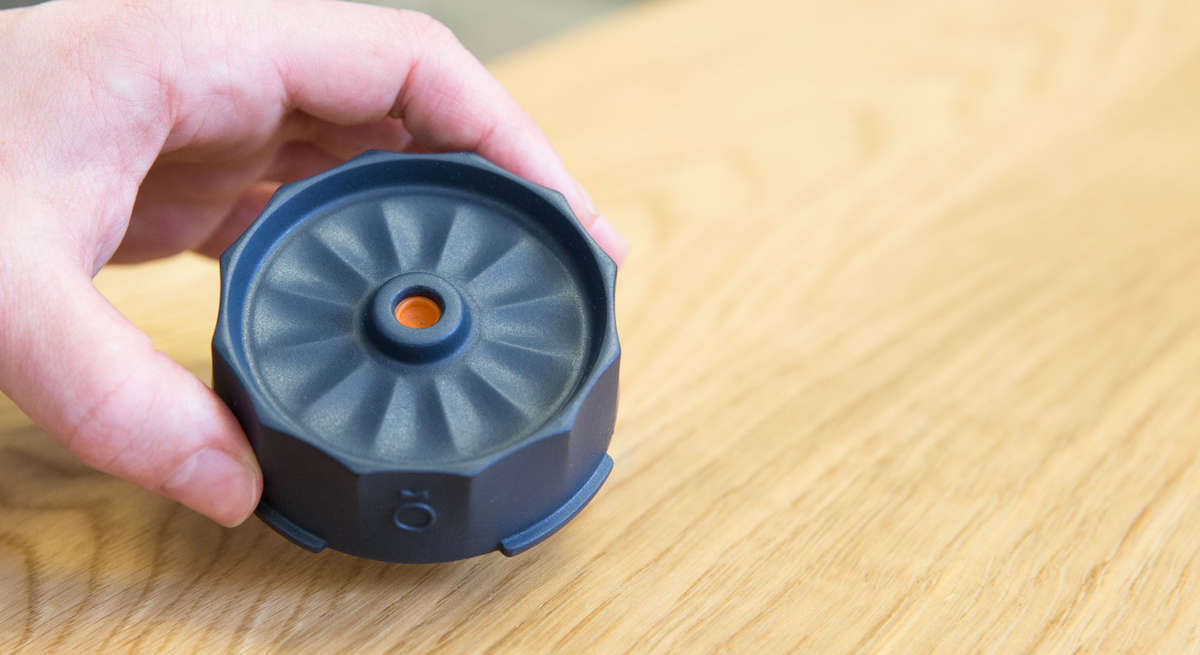 DURABLE AND EASY TO CARE FOR MATERIALS:
The Prismo is constructed out of durable polypropylene with an easy to clean silicone valve. The attachment creates a no drip seal for a full immersion brew giving you increased flexibility.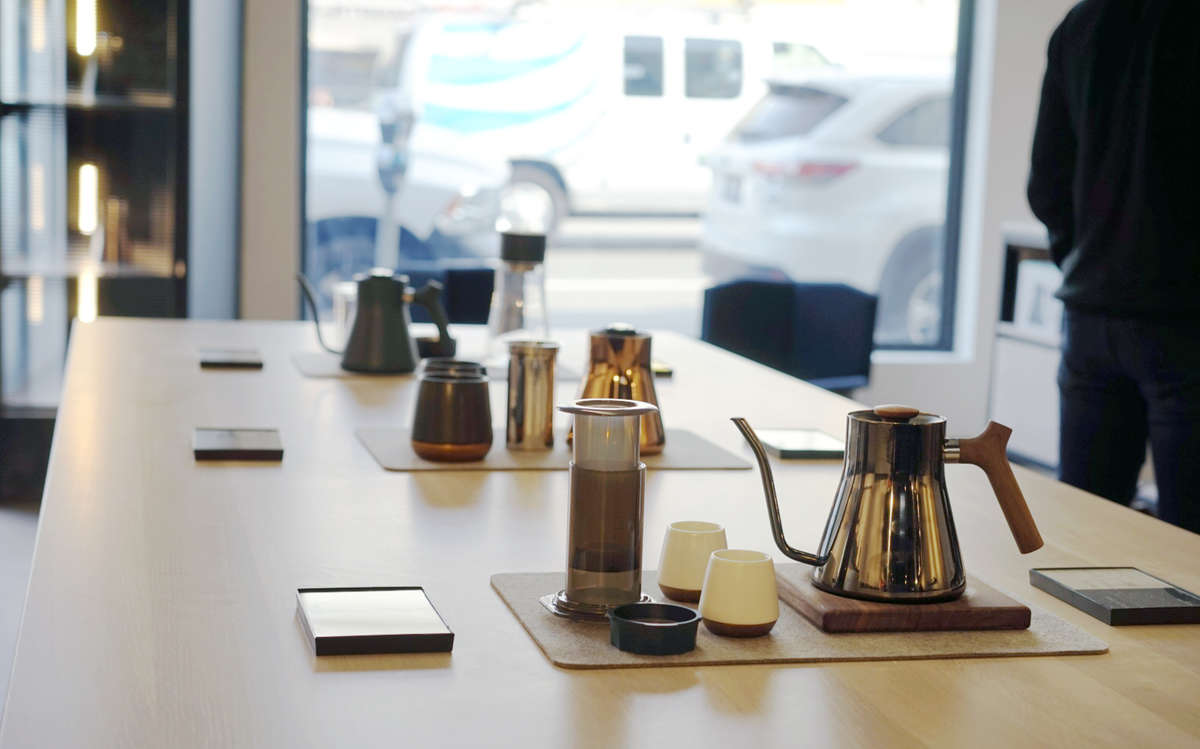 NO NEED TO BUY AN EXPENSIVE ESPRESSO MACHINE:
With the Prismo you can enjoy cup after cup of European, espresso-style, bold flavored coffee without having to splash out on expensive machinery and special parts. The Prismo easily attaches to your AeroPress for immediate use.
SIGN UP AND GET 5% OFF TODAY
HURRY, LIMITED TIME OFFER* FIRST TIME CUSTOMERS ONLY!