Hario Canister Mill - Manual Burr Coffee Grinder
Hario Canister Mill - Manual Burr Coffee Grinder
WHY SHOP WITH US at FRENCHPRESSCOFFEE.com
FREE FRENCH PRESS INSURANCE (EXCLUSIVE)
IF YOUR FRENCH PRESS IS BROKEN, WE'LL GIVE YOU 50% STORE CREDIT


FREE 1 YEAR FRENCH PRESS INSURANCE* AGAINST ACCIDENTAL BREAK
FREE* U.S. SHIPPING ON ORDERS $35+, FREE RETURNS
NO HASSLE 45 DAYS RETURNS, NO SALES TAX*
PRICE MATCH & 100% SATISFACTION GUARANTEED
100% U.S. Based Customer Service. Contact us.
WORLDWIDE SHIPPING
Hario Canister Coffee Mill, Manual Burr Coffee Grinder, 120g capacity
The Hario Coffee Grinder design is very elegant and thoughtful, leaving you with a beautiful ceramic burr coffee mill with a compartment to store your freshly ground coffee.
This is a beautiful grinder that was made to sit on your counter and save space while keeping your coffee nice and fresh. Hario coffee mill also gives you a workout in the morning to make sure you wake up.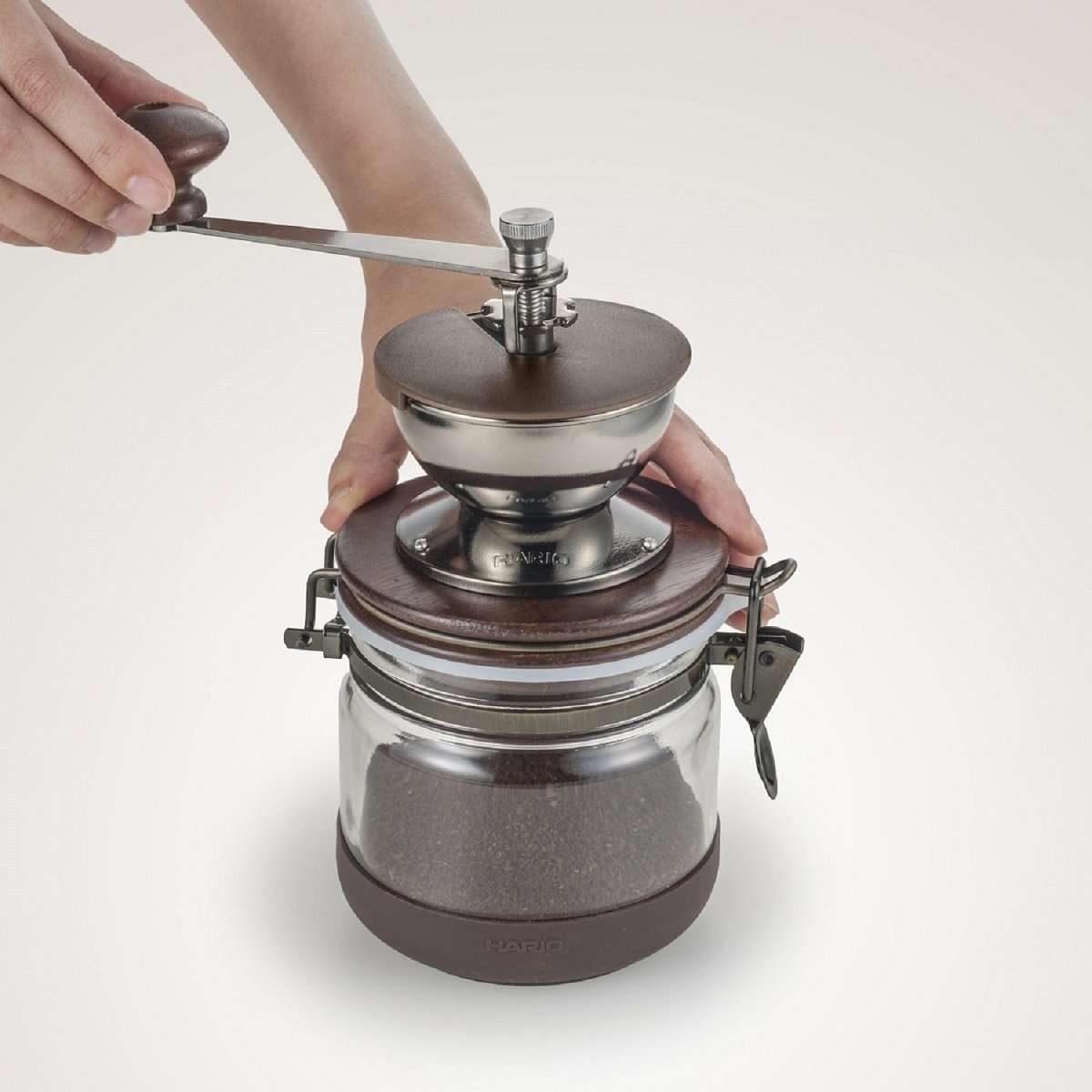 PRODUCT SPECIFICATION:
MODEL: CMHN-4
SIZE: W208 × D105 × H215mm
CAPACITY: Coffee grounds 120g
WEIGHT: approx.900g
MADE IN CHINA
QUICK FRENCH PRESS COFFEE:
SIGN UP AND GET 5% OFF TODAY
SIGN UP TO OUR NEWSLETTER - GET 5% OFF* TODAY. HURRY, LIMITED TIME OFFER!