Bodum Bistro Coffee Mug, Double Wall Insulated Glass Mugs (Set of 2)
Bodum Bistro Coffee Mug, Double Wall Insulated Glass Mugs (Set of 2)
Hurry, take advantage of your limited time offer.
ENJOY 5% OFF* STOREWIDE with coupon "FP5".
discount will be automatically applied on the price of the qualifying product as you checkout
*brands are excluded: Baratza
FREE* U.S. SHIPPING ON ORDERS $49+
NO HASSLE 45 DAYS RETURNS
NO SALES TAX*
PRICE MATCH & 100% SATISFACTION GUARANTEED
100% U.S. Based Customer Service. Contact us or call (505) 750-1144
WORLDWIDE SHIPPING
Bodum Bistro Coffee Mug, Double Wall Insulated Glass Mugs (Set of 2)
Bodum is well known for their stylish and functional products and the BISTRO Double Wall Coffee Mug is a big part of their offering. The coffee mug is designed to go especially well with Bodum's original
CHAMBORD French Press
coffee maker, matching its high-quality construction and timeless design.
Bodum Bistro Coffee Mug, Double Wall Insulated Glass Mugs
Though the BISTRO Double Wall Coffee Mug as a stand-alone product is perfect for coffee lovers and food aficionados. The mug is the best way to serve ice cold drinks and keep them hot or warm drinks and keep them hot. With the help of the double wall construction, the design award-winning mugs keep beverages at their optimal temperature without being too cold or hot to the touch.
The double wall construction also keeps the mug condensation free and doesn't leave a ring mark on surfaces so you can enjoy brew after brew without ruining any papers, books, or tables you place your mug on, which makes it an ideal choice for the home or office.
The BISTRO mug also includes a special hydrophobic silicone vent in the base which allows air pressure between the two glass layers to continually equalize with outside air pressure, making them easier to grasp when they contain either very cold or very hot substances. The streamlined shape of the BISTRO mugs is free of edges and corners giving it a contemporary look suitable for any kitchen or office.
The mouth-blown borosilicate glass used in its construction not only has incredible insulating qualities but is also durable enough to be dishwasher friendly.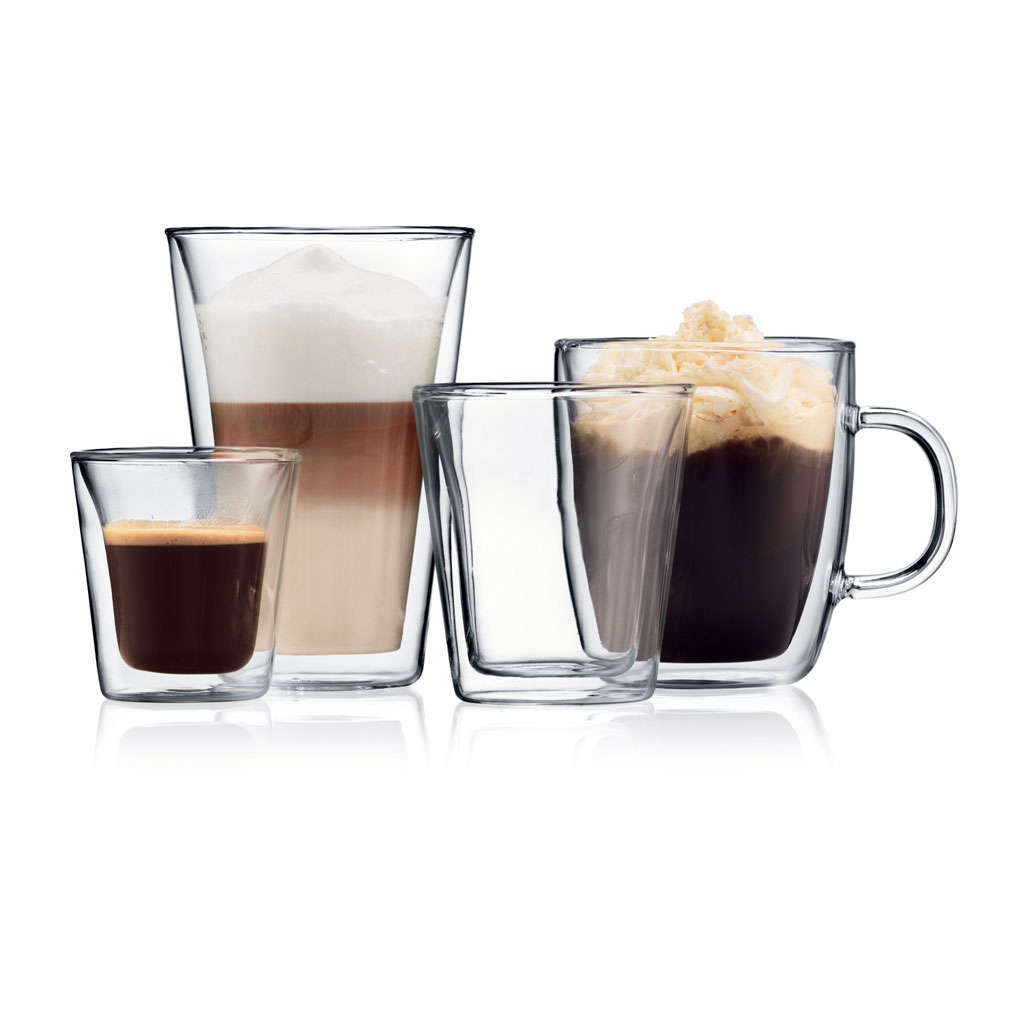 Enjoy a variety of beverages:
Thanks to the BISTRO mug's double wall design, it can hold a variety of different beverages. The mug's special thermal design keeps cold drinks cold and hot drinks hot while keeping the mug easy to grasp.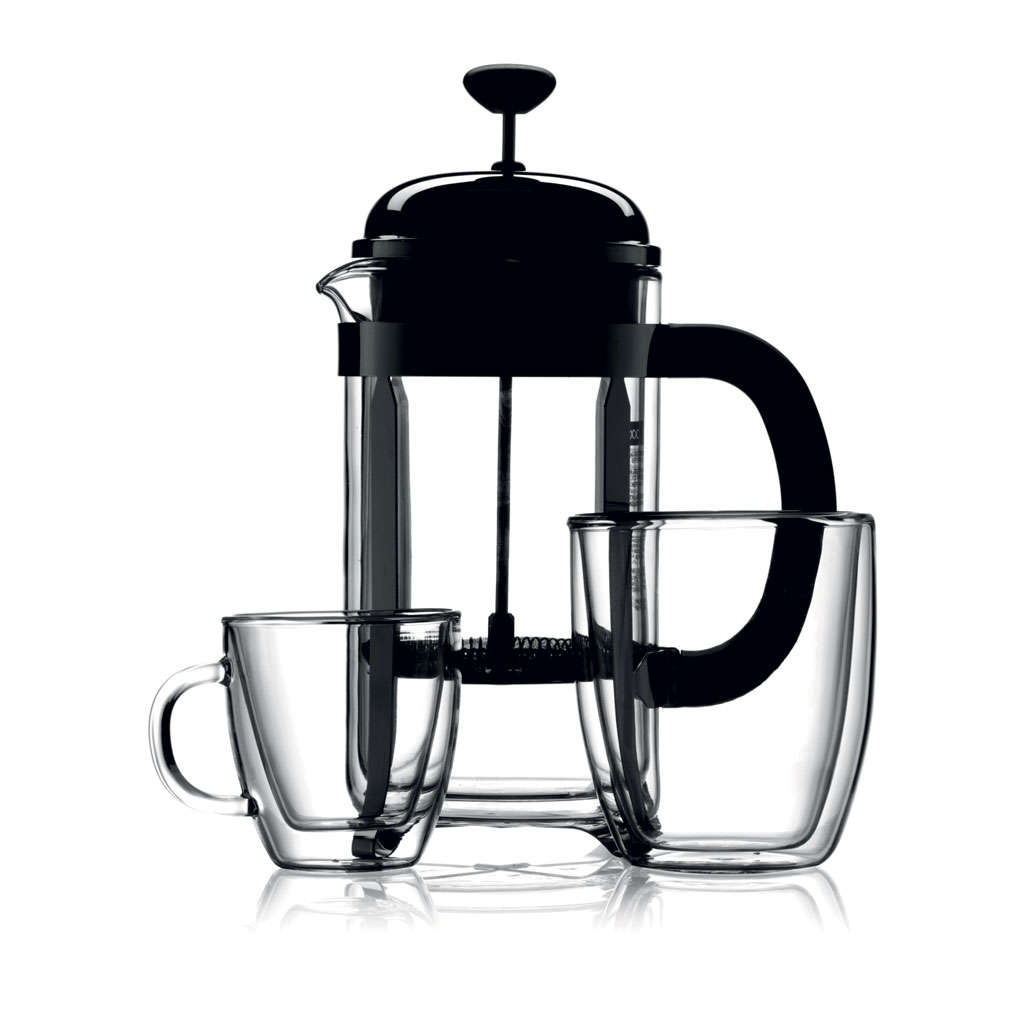 European influenced design:
The smooth, curved shape of the BISTRO mug is made from mouth-blown glass which is free from edges and corners. The mug's modern silhouette is great for everyday use but can also stand up to more formal table settings. The BISTRO mugs also pair well with the Bodum CHAMBORD French Press coffeemaker.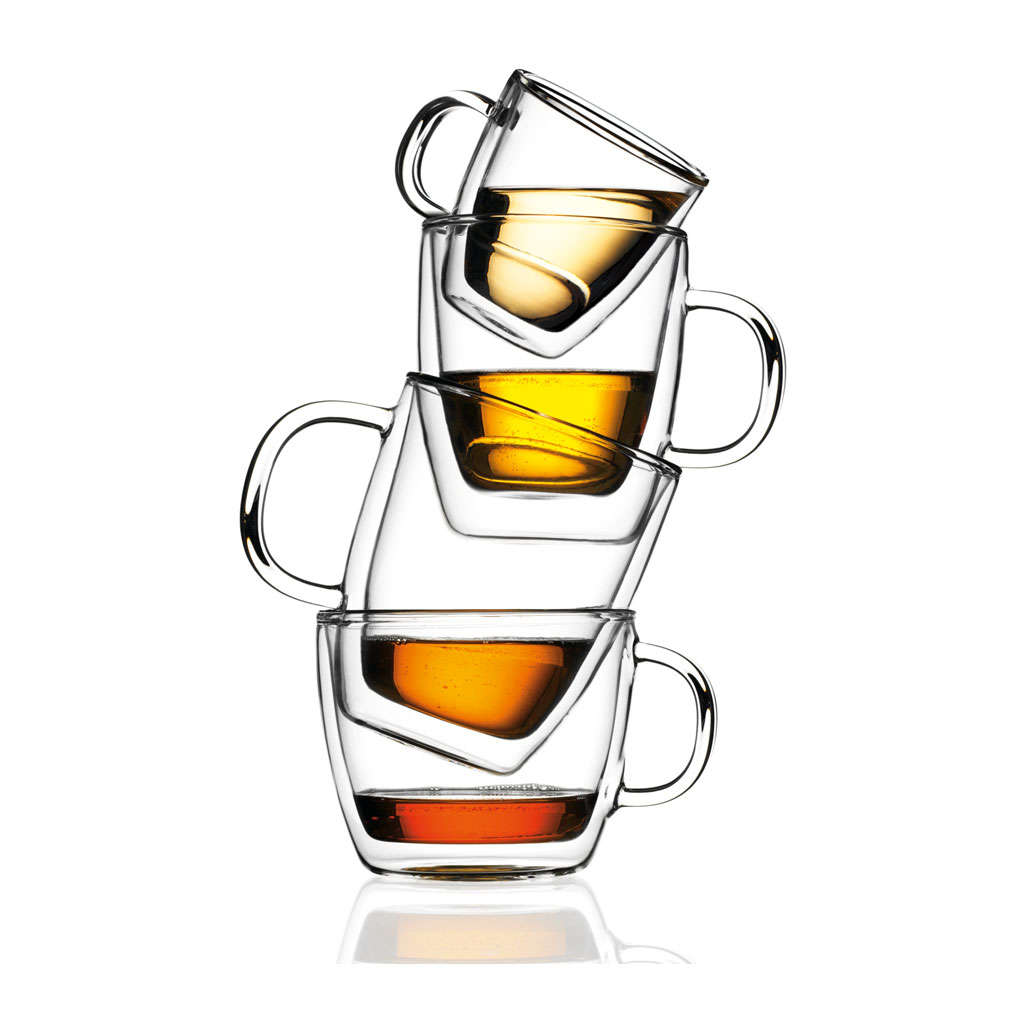 Available in a range of different sizes:
The BISTRO mug comes in three different sizes in five ounces, 10 ounces, and 15 ounces to accommodate even the most dedicated coffee and tea drinkers.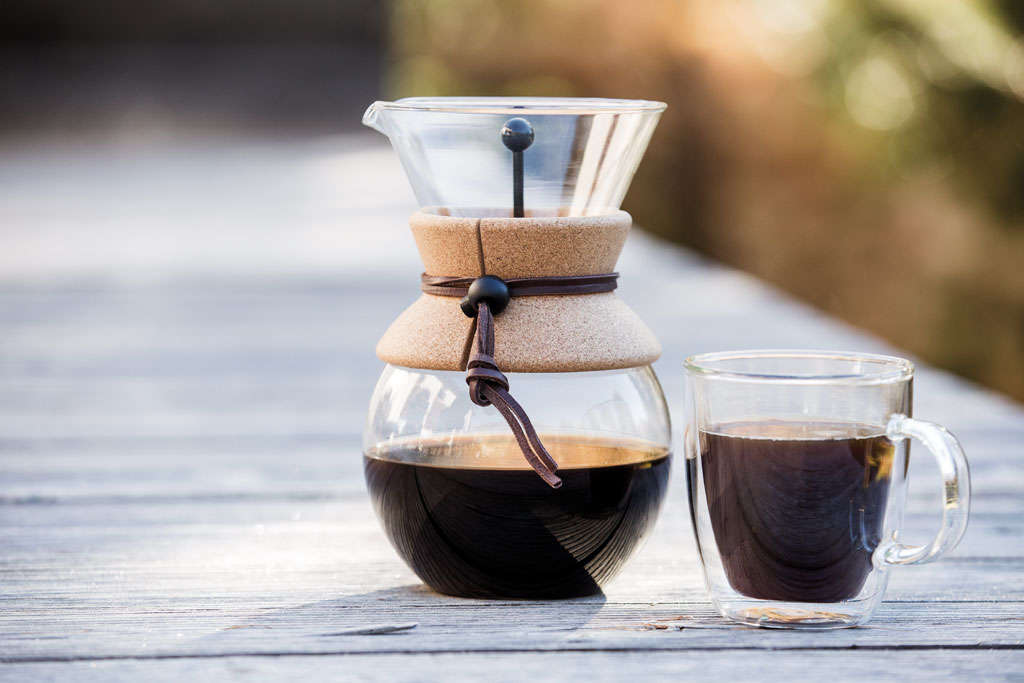 Insulation for easy handling:
The double-wall design of the BISTRO mug ensures that warm drinks are kept piping hot while they can still be picked up or passed around without worrying about burning anyone's fingers or damaging a table surface with a hot cup. The special insulation also keeps cold drinks cold and hot drinks hot for longer so your coffee never needs to get cold before you can finish it.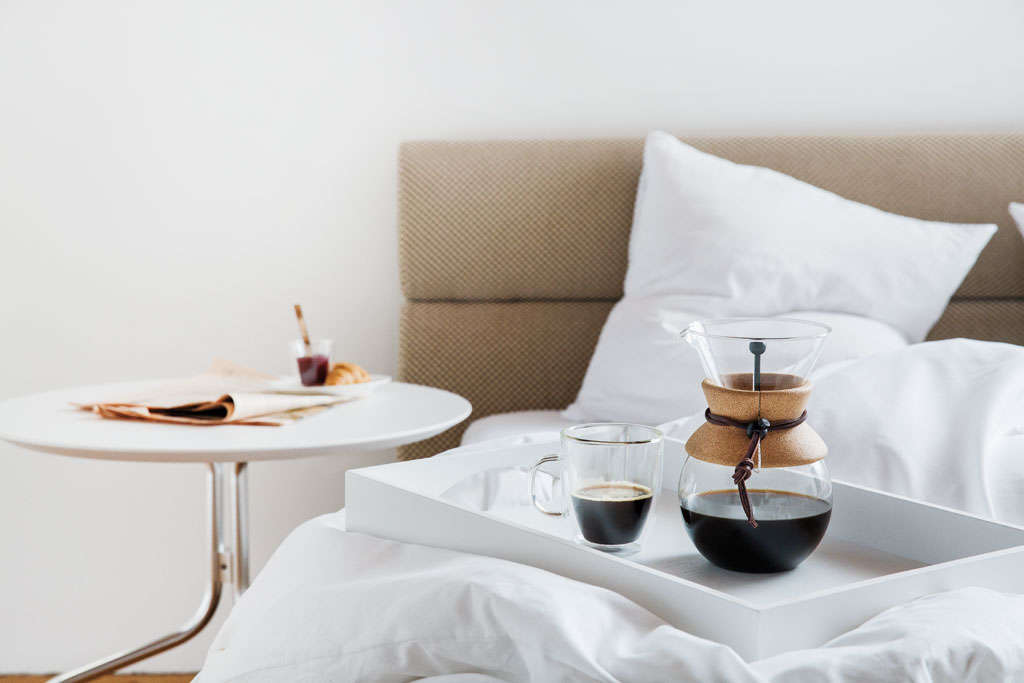 Durable construction and easy care:
The BISTRO mug is made out of a durable borosilicate glass which gives it strength to withstand multiple cups of coffee or tea throughout the day. As it is dishwasher friendly it is easy to clean-up for everyday use.
Bodum Bistro Coffee or Latte Mug (Set of 2)
Stirring Bamboo Paddle
SIGN UP AND GET 5% OFF TODAY
HURRY, LIMITED TIME OFFER* FIRST TIME CUSTOMERS ONLY!