Bodum BISTRO Blade Grinder, Electric Coffee Grinder
Bodum BISTRO Blade Grinder, Electric Coffee Grinder
WHY SHOP WITH US at FRENCHPRESSCOFFEE.com
FREE FRENCH PRESS INSURANCE (EXCLUSIVE)
IF YOUR FRENCH PRESS IS BROKEN, WE'LL GIVE YOU 50% STORE CREDIT


FREE 1 YEAR FRENCH PRESS INSURANCE* AGAINST ACCIDENTAL BREAK
FREE* U.S. SHIPPING ON ORDERS $35+, FREE RETURNS
NO HASSLE 45 DAYS RETURNS, NO SALES TAX*
PRICE MATCH & 100% SATISFACTION GUARANTEED
100% U.S. Based Customer Service. Contact us.
WORLDWIDE SHIPPING
Bodum BISTRO Coffee Grinder, Electric Blade Coffee Grinder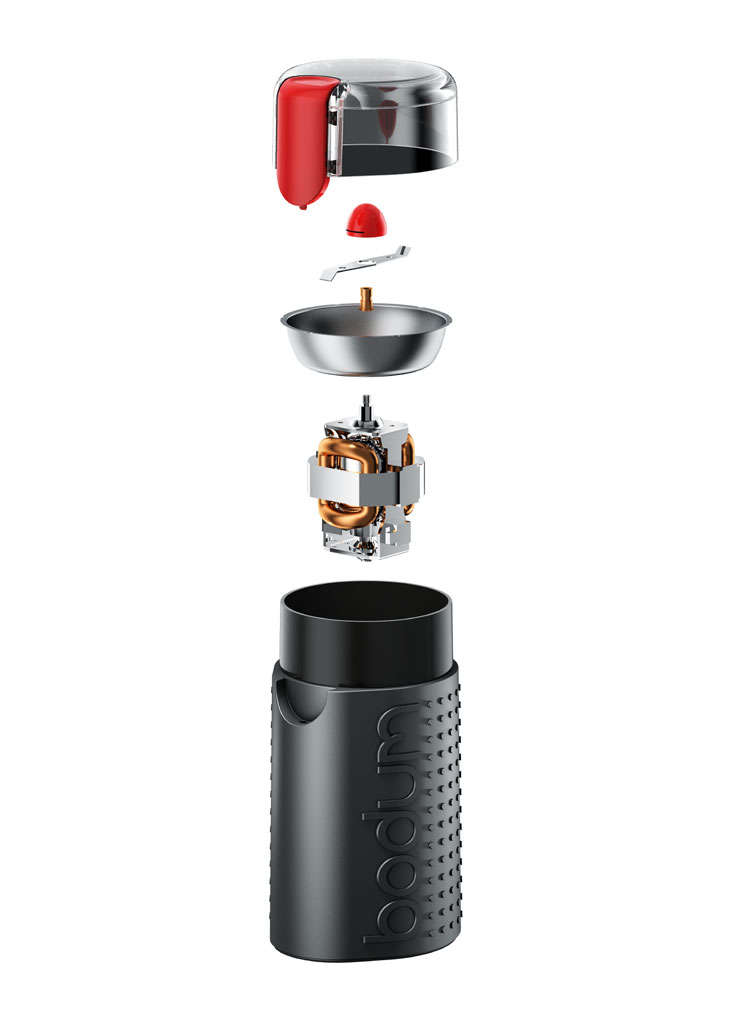 A quick, efficient grind - The Bodum brand is made to take the highest quality coffee beans from coarse to fine with a completely transparent process. The grind gets the job done fast, so you can get out of the door in the morning.
A powerful motor and precise blades - The professionalism of the Bodum BISTRO Blade Grinder, Electric Blade Coffee Grinder comes from its incredibly sharp blades and powerful 150 watt motor. You control these features fully, ensuring the best grind.
Sleek look & colors - For all of its power, the Bodum BISTRO Blade Grinder is a conversation starter. You get a great aesthetic along with easy access to frontline controls.
Compact design - You will never have any trouble fitting the Bodum BISTRO Electric Blade Coffee Grinder into your life. It is small and compact without losing any function.
Volume - Despite its aerodynamic design, the Bodum BISTRO Blade Grinder, Electric Blade Coffee Grinder gives you the ability to quickly brew up to 8 cups of French Press.
The Bodum BISTRO Blade Grinder with an Electric Blade is the tool that you need for efficient coffee grinding, regardless of the grade of your beans.
The 150 watt engine of the Bodum brand ensures that you get the most flavorful, efficient coffee grind possible. You also get a huge amount of control. The push of a single button gives you the ability to control the speed of the grind, providing you with a continuous or pulse execution.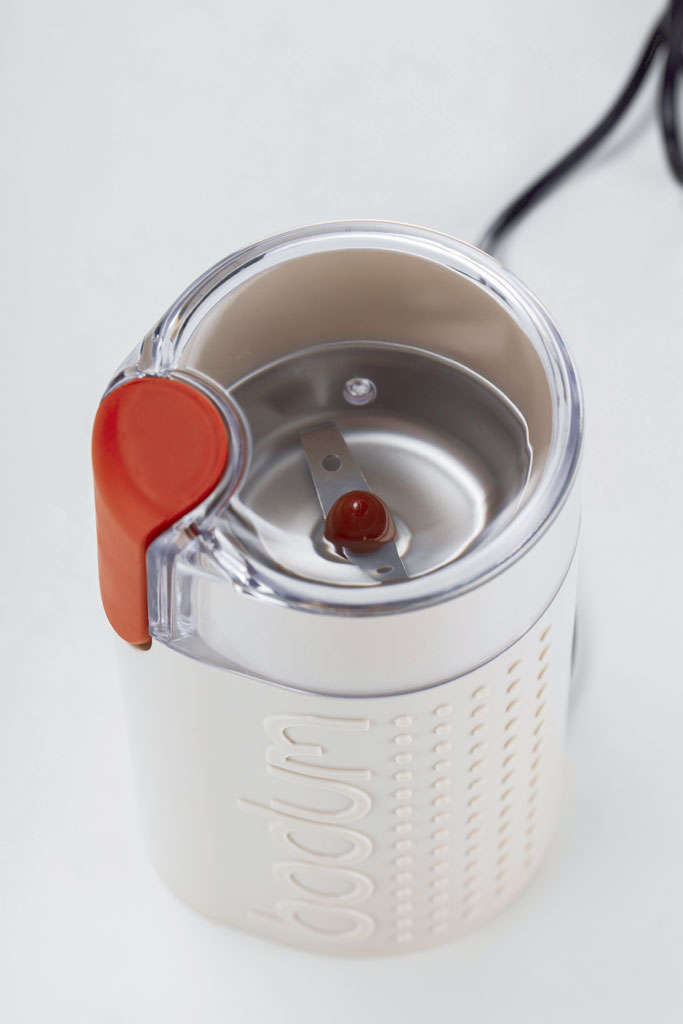 You can see exactly how your grind is turning out through the transparent lid.
You control the RPM of the sharp, precise Bodum blades. Although you get plenty of grinding power, the Bodum BISTRO Blade Grinder is aerodynamic with a sleek design that serves as a conversation piece for your kitchen as well. Its stainless steel finish (optional) fits in with just about any kitchen decor, contemporary or classic.
The proprietary blade structure of your Bodum BISTRO Blade Grinder ensures that you get the most flavor out of your beans, regardless of how rare or fragile they may be. This is the coffee grinder that you can count on for quick results, and you can make it happen for an affordable price.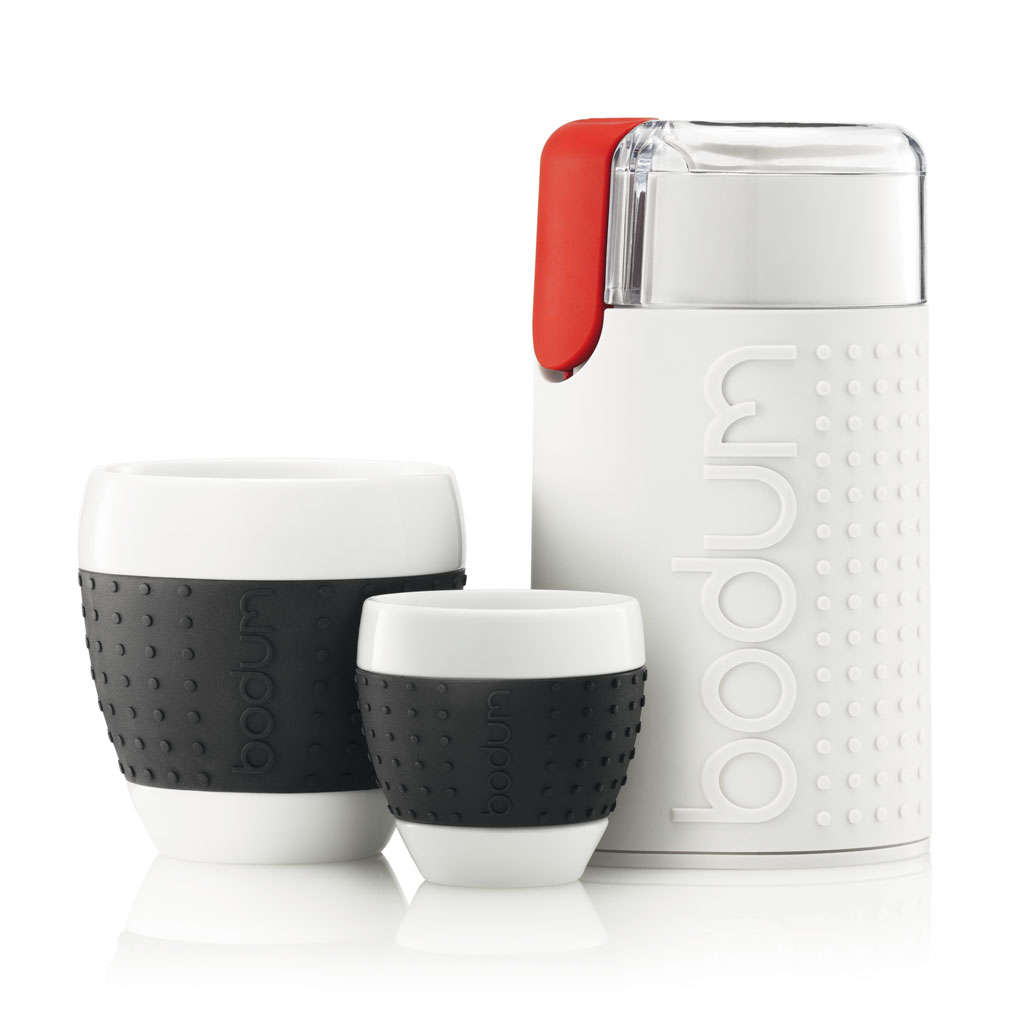 This power and control is accompanied by sleek design that will have your neighbors talking
You also lose no scale even though the Bodum BISTRO Blade Grinder, Electric Blade Coffee Grinder is sleek and can fit quietly in a corner of the room. One application gives you enough beans to brew 8 delicious cups of French press at once. Whether you just need a morning pick me up or you are hosting a casual weekend get together, you get the performance that you need from this beautiful Bodum coffee grinder.
Additional features include cord storage and easy cleanup. Although having a great grind is enough, the details in the design make Bodum BISTRO Blade Grinder an easy pick if you are still trying to decide the brand that you want to invest in.
Bodum BISTRO Coffee Grinder, Electric Blade Coffee Grinder
EXCLUSIVE: 1 tbsp. Measuring Scoop
SIGN UP AND GET 5% OFF TODAY
HURRY, LIMITED TIME OFFER* FIRST TIME CUSTOMERS ONLY!