Hario Skerton Plus vs. Hario Skerton Pro Coffee Grinder
Hario Skerton Plus vs. Hario Skerton Pro Coffee Grinder
If you're looking for an affordable, easy to use, precise hand coffee grinder for your morning coffee routine, the Hario Skerton Burr Hand Grinder is a perfect choice. You can choose from one of the two models, Pro or Plus, but there a few things to consider before you choose Hario Skerton Plus vs. Hario Skerton Pro.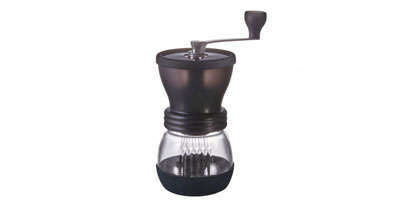 Holds 100 grams of coffee in lower grounds hopper bin
Features a metal stabilizing plate that keeps the shaft steady while you grind the beans. This is especially helpful with coarser grind
Hopper lid is rubber and pliable
Features a lid for the grounds hopper so you can take your grounds with you or store them in your cabinet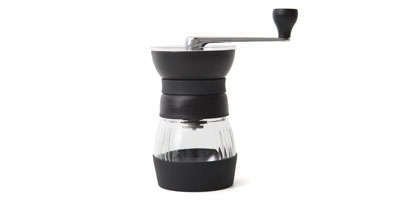 Holds 100 grams of coffee in lower grounds hopper bin
Hopper lid is hard and plastic as opposed to the soft, rubber lid on the Plus
New cast metal handle with long-lasting durability
Easy to use clicking adjustment for burr blades
Rubber around the body of the Hario Pro for when you're holding it and grinding your coffee
Hario Skerton Coffee Grinders
We hope this helps you decide on which Hario Skerton Hand Burr Grinder is right for you. You can purchase the Hario Skerton Plus or the Hario Skerton Pro
here.
SHOP HARIO
SIGN UP AND GET 5% OFF TODAY
HURRY, LIMITED TIME OFFER* FIRST TIME CUSTOMERS ONLY!